Um Certificado de Casta é a tal prova de pertença a uma determinada casta de que se falou, especialmente no caso de se pertencer a uma das 'Scheduled Castes'. .
.., "as part of the Indian system of Protective Discrimination, there exist certain special privileges granted to this category of citizens, such as
reservation of seats in the Legislatures and in the Government Service,

waiving off a part or the whole of the fees for admission to schools and colleges,

quotas in educational institutions,

relaxation of upper age limits for applying to certain jobs."
Só na posse de um Certificado válido é que alguém que pertença a uma Scheduled Caste pode beneficiar destes privilégios.
Ficam de fora as Forward Castes:
Scheduled Caste / Scheduled Tribe  (24% da população, em 2001 / 16% – 8%; só em Delhi são 49 SCs; são 645 as Scheduled Tribes na Índia toda).
Para impressos:     http://www.delhigovt.nic.in/dept/district/anx6.pdf   
Other Backward Class (ou é Caste? – no mesmo link oficial diz-se os dois; se sim, também é um ponto interessante para debater, pois afinal casta é classe, um eco das 'depressed classes' do Raj..).
Em http://www.delhigovt.nic.in/dept/district/anx8.pdf
com algumas ressalvas: http://www.delhigovt.nic.in/dept/district/anx9.pdf
É mais difícil do que um cubo de Rubik:
 Mais informações sobre os certificados, é com este senhor: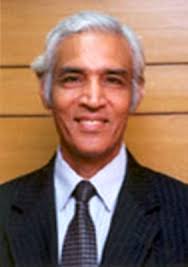 Tejendra Khanna, o 'Vice-Governador' de Delli, assim se devia traduzir Lieutenant-Governor, mas como não há mais alguém acima dele… 
Na Índia o lt-governor tem quase tanto poder quanto um Chief Minister e está na lista protocolar ao lado do governador estadual, mas além de Delli só há mais três, em Pondcherry e Chandigarh, e nas ilhas de Andaman e Nicobar. E só em Delli e em Pondcherry é que o lt-governor é eleito; nos outros é funcionário público.
Isto é também herança directa do Raj, quando o verdadeiro governador de um distrito ou província era o lieutenant-governor, dependente do governador-geral.
O sistema tamil é ainda mais complexo: